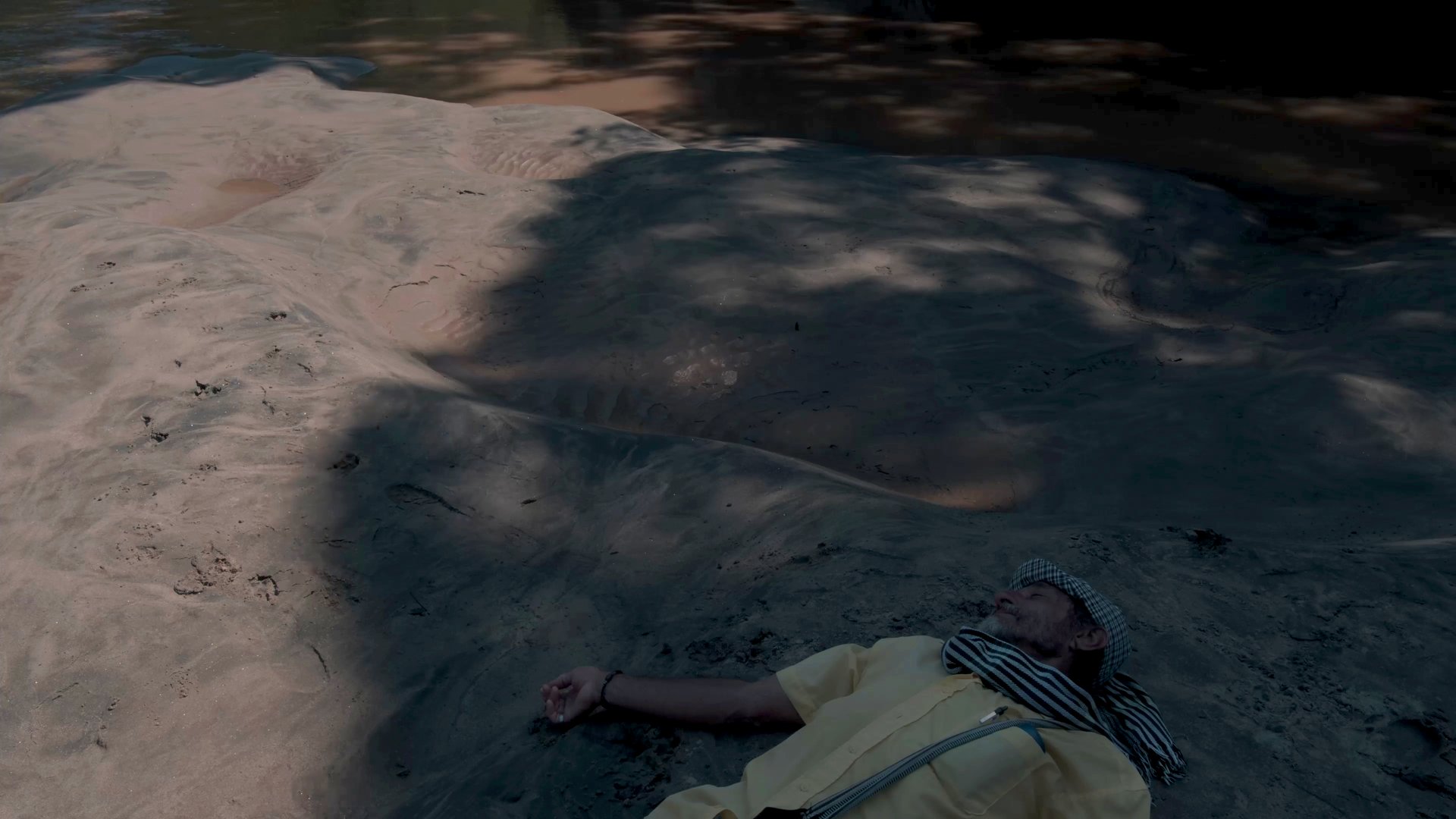 Stage: Postproduction Honda, Tolima | Duration: 70 min | Direction: César Jaimes and Canela Reyes | Producer: Laura Nogal | Assistant director: Manuel Ponce


After a journey through the stars for thousands of years, Pacho arrives at an old town in ruins. I arrived at dawn to a cold and abandoned body. I arrived from a journey between time and space, and the shadows were scattered like demons across the universe...
Arriving in this town, which seems lonely, he is greeted by faces that have been waiting for him for a long time. These faces, from the past and through their gazes, accompany Pacho through the streets. On his way, he finds old ports, his childhood homes, monks from the Colonial era and old theaters where the politicians who govern his country are gathered.
On his way, this artist of words, the body and things reconstructs the place of his childhood, talks to a river tired of dragging so much death, plays at revolution and resistance and talks to the remains of a violent past, looking for answers in a country that is constantly repeating itself, a country that returns again and again to shape itself in the same image.
"Del Orinoco el cauce
se colma de despojos;
de sangre y llanto un río
se mira allí correr,
en mi pueblo no saben,
las almas ni los ojos
si admiración o espanto
sentir o padecer."
- Stanza of the national anthem of Colombia